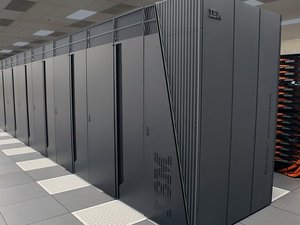 IBM has recently announced what is to be the largest open source acquisition in history.  They're buying Red Hat for a staggering $34 billion dollars.  This, as the saying goes, changes everything.
IBM has lagged behind its competitors for years in the area of cloud computing.  When the ink dries on this deal, they'll move from a virtual non-entity in the market to the world's #1 hybrid cloud provider.
If you're a Red Hat supporter, don't worry that the company is going away.  The company is to retain its independence.  Rather than being rolled into the corporate structure of IBM, it will be run as a distinct entity and will continue to be led by Red Hat's current CEO, Jim Whitehurst.  Red Hat's headquarters, facilities and their corporate culture will all remain intact.
Whitehurst himself had this to say about the announcement:
"...Importantly, Red Hat is still Red Hat.  When the transaction closes, as I noted above, we will be a distinct unit within IBM, and I will report directly to IBM CEO Ginni Rometty.  Our unwavering commitment to open source innovation remains unchanged.
The independence IBM has committed to will allow Red Hat to continue building the broad ecosystem that enables customer choice and has been integral to open source's success in the enterprise."
At this point, most of the hurdles standing in the way of the acquisition have been cleared.  All that remains is gaining Red Hat shareholder and regulatory approval, both of which are deemed likely.  Assuming there are no unexpected wrinkles in the plan, the deal is expected to be finalized sometime during the second half of 2019.
IBM has long supported Linux and other open source initiatives, and this deal is unlikely to change that. That is one of the reasons the proposed deal is unlikely to meet much resistance from either Red Hat's shareholders or governmental regulatory agencies.